Affordable business printing
Brochures & Flyers


First impressions really do make a difference.
Brochures help your clients make the smart buying decision to do business with you. That means, creating the right brochure to market your products or services is a must if you're going to turn potential customers into paying customers.
Global Printing Solutions can help you develop any one (or more) of several different types of brochures and flyers to help you market your product or service. Call us today and let's get started.
Booklets & Catalogs


Show off your best stuff.
Booklets and catalogs help you promote your products and services with dazzling images that attract and hold people's attention. Customers keep them for guides to purchasing or even as an easy reference for future shopping. They make a perfect "passive marketing  tool" when they're displayed on coffee tables, in waiting rooms, or even sitting on a desk.
Global Printing Solutions can help you to develop any one (or more) of several types of booklets and catalogs with various bindings. Our goal is to get your potential customers to not just see, appreciate, and admire your booklet or catalog…but to use it!
Business Checks


"Pay it forward" with style.
Who says writing checks is obsolete? According to the Federal Trade Commission, over 33 billion checks are written every year. Checks still provide people with a solid sense of security and control over their resources that you simply can't get with a check card.
Global Printing Solutions will deliver the best, fastest, and most secure printing of your business checks.
Posters • Banners • Signs

Large format printing requires highly specialized equipment and expertise. At Global Printing Solutions, we have both the state-of-the-art equipment, the training, and the experience to produce large prints on a variety of media.
Event backdrops • Party signs/banners • Trade show booth signage and graphics and more…
Business Forms


A form for every need.
Global Print offers a wide variety of carbonless paper products from glued edge forms to blank carbonless paper in a wide variety of standard and custom sizes.
From invoices, purchase orders, sales orders, work orders, and more, create your own form or use one of our templates customized with your branding for a complete, professional look.
Envelopes


So just stuff it, already!
It's a fact – custom envelopes get noticed. A great-looking envelope stands out and makes people want to open ysee what's inside. Add your logo, photo, or tagline to enhance your company's image. Use printed color envelopes that coordinate with your business cards and your letterhead for a complete, professional brand identity.
At Global Printing Solutions, we give "simple" products like #10 envelopes the same high degree of attention that we give to large format posters or the most complex brochure.
Labels & Stickers


Make your brand "sticky."
Global Printing Solutions can print just about any kind of customized label or sticker that you can dream up. From business address labels to food product stickers, bath and body product labels, and more, we use state-of-the art digital printing technology to transfer the images directly onto the custom stickers printing material of your selection. Noweven small companies can afford professional labels.
Letterheads


Your letterhead is marketing, too.
Don't think of your letterhead as just a "necessary cost." Properly designed and printed, it's an effective form of marketing for you, as well. Ready to make a real impression when you send a letter?
Show off your professionalism with a custom letterhead design. And what's more, it doesn't have to be expensive. Global Printing Solutions is expert at recommending impressive, but inexpensive paper coupled with creative design that speaks volumes about you…without draining your business account.
Business Cards


Marketing that any business can afford.
Your business card should make a great first impression…and leave a lasting one. Let Global Printing Solutions make sure it's also a professional one that meets your needs and fits your budget.
Global Printing Solutions business card printing services will walk with you from initial concept to completion with full design solutions and a complete line of printing, paper, and finishing options.
When it comes to business printing, Global Printing Solutions is your go-to choice for any and all of your business printing needs.
For over 30 years, we have earned our reputation as the #1 business printer up and down the southeastern U.S. by focusing strictly on business printing and the needs of our business printing customers…companies like yours.
From the basics like business cards and letterheads to full-color, custom-designed catalogs, we can handle any business printing project you have quickly, professionally, and affordably.
And don't forget: we offer an extensive selection of imprinted promotional products from apparel to pens to "anything you can imagine." We'll help you promote your brand and get your name out to the world.
When you're ready for your next business printing project – large or small – we invite you to call us at 727-205-8003 and learn what three decades of experience can do for your business. We believe you'll be pleasantly surprised at the friendly service, uncompromising quality, and good, old-fashioned careful attention to detail you receive. We look forward to serving your business printing needs.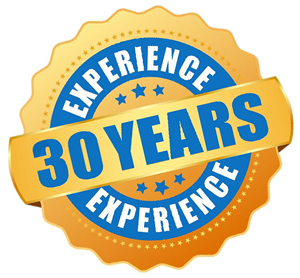 What can we print for you today?
Innovative Business Printing For Your Innovative Business